As many who've been following this thread would know, I had the engine stripped and rebuilt. Thing is, as I'm not here most of the year, I don't drive all that often and the car hasn't even racked up 2000kms since 2010/11.
But besides going through 4 batteries during that time, my water pump gave in this trip.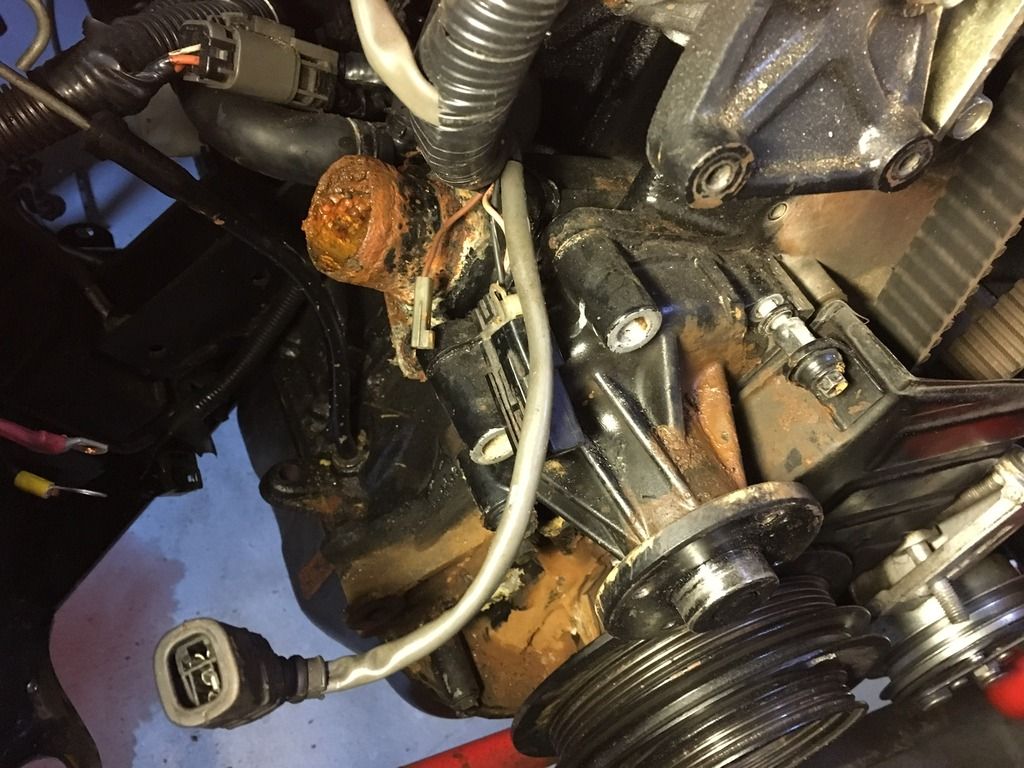 It was in Rockingham when it finally gave in. Rather than drive with a can of water and top her up as required, and possibly fry the engine, I opted to get her towed to Morley.
Upon taking the water pump off, we noticed a lot of muddy crap in there. The radiator and whole system needed a high pressure flush but I'm doing that again when in get back end of the year. Anyone have any ideas how to slow down or stop the muddy crap buildup from car sitting around I'm open to ideas.
Oh, BTW. Thermostats (genuine) are rare as rocking horse crap so unfortunately had to go non-genuine.
---------- Post added 05-03-17 at 23:04 ----------
UPDATE 2: That Old Steering Rack
I've been wanting to get the steering rack replaced now for two years and finally got it sorted this time around. Bought online through an exchange service this was waiting for me when I got back to Oz.
I managed to even find a BRAND NEW IN BOX Power steering reservoir bottle. Woo Hoo!!
When the work was done there were two issues;
1. We didn't have the boss removal tool so couldn't straighten the wheel. I was flying out a few hours after this work was done so it has to be left until I get back. Can someone on here lend me the tool in December?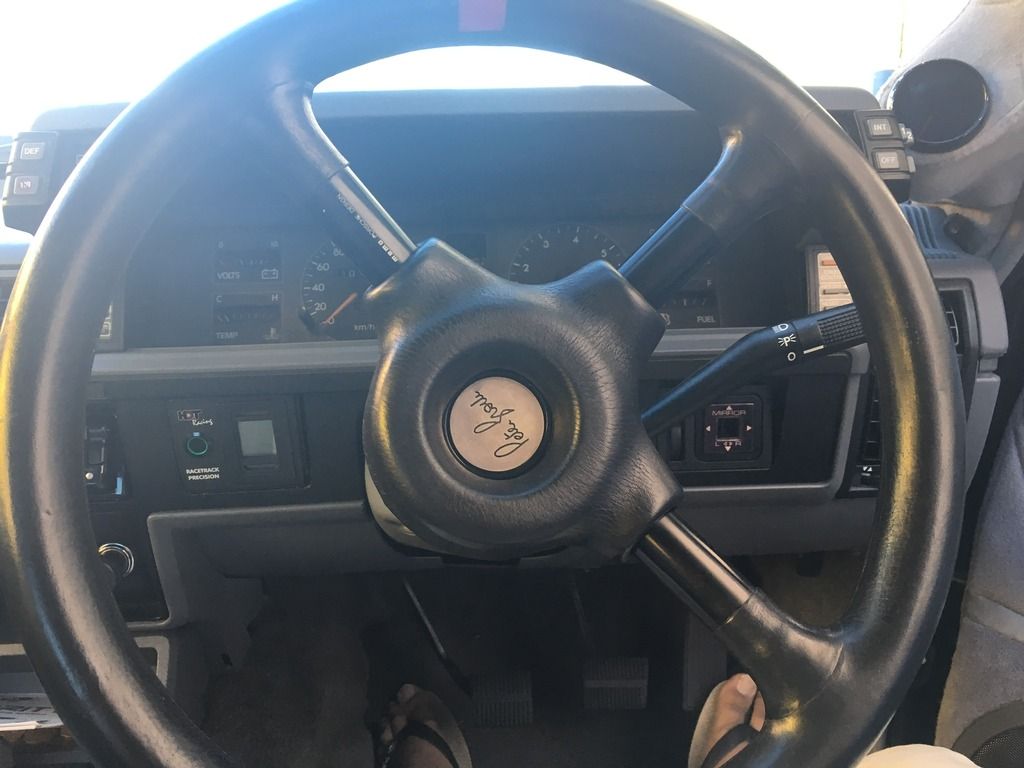 2. The steering now seems heavier. Again didn't have time to troubleshoot but if people on here have ideas I can go through each suggestion when I get back.
---------- Post added 05-03-17 at 23:31 ----------
UPDATE 3: More Modifications
Ok, these might be going slightly off brief to what I originally wanted as a "Concept Car" but I think will be invaluable for ongoing use.
Heads Up Display - Version 1
Finally installed this thanks to the help of a few members here (esp. Steve & Simon
Bachig24u).
Next time I'm back, I'll get the little unit which is quite covertly installed colour coded and matched to the dash and see whether I can coat the glass rather than have that small reflective patch, which looks so aftermarket. So the glass may have to come off. But it does the trick. I haven't lost demerit points in over 10 years and last year I lost 6 in a 2 month period.
This of course supports my little digital dash customisation which was a key part of this build.
USB Phone Charger
Yeah yeah, this was never anything anyone ever thought of in the 80s for incorporation into a vehicle as USB wasn't invented (millennials freaking out reading that...and we thought hard drives with 20MB were huge....) but I'm sick and tired of my phone battery draining. So, we looked how they would have done a similar customisation in the 80s and it's apparently vinyl! We manufactured the piece to fit where the ashtray went. Lights up in a nice green to match everything else.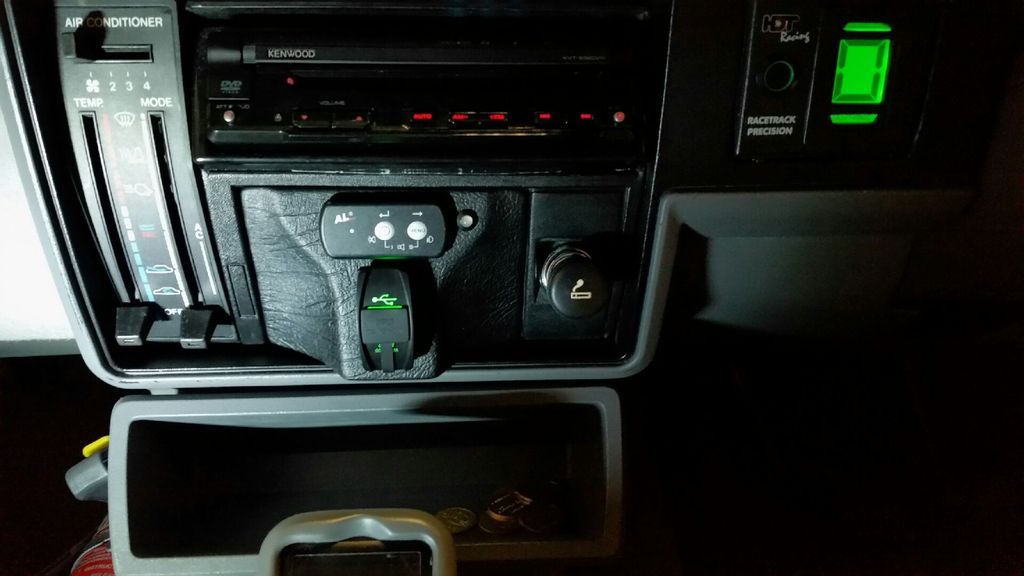 I also did a couple of other mods worth about $7000 which I probably shouldn't put on a public forum but all I can say, to quote Han Solo "I've made a few special Modifications myself..." including a key attribute of the Klingon Bird of Prey....
Anyways, 10 more months and I think I'm on the final leg of the mods including seats retrimmed and restoration.