Proflow Super Sucker Carby Spacers now in stock @ Tuff Car Parts!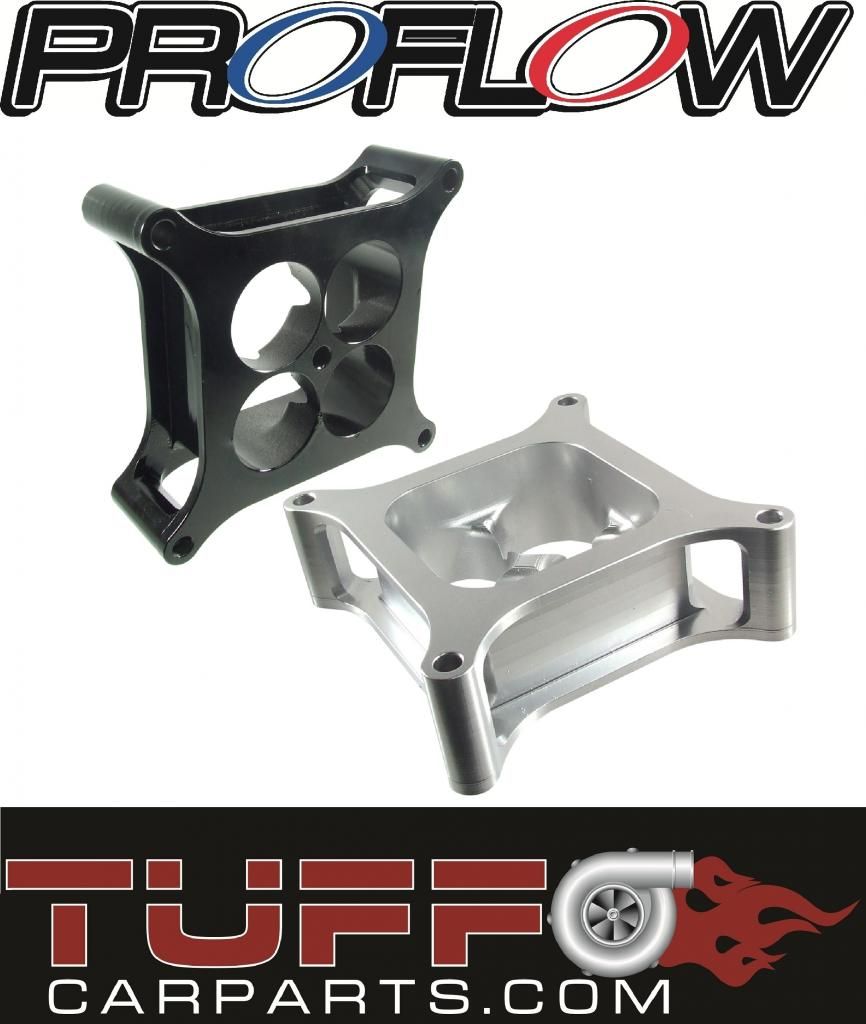 Proflow spacers have been developed through years of testing with the top race teams in nearly all forms of motorsports. Our selection of spacer designs and heights assures that we have a spacer design for virtually all classes of racing that will provide optimum power and distribution.
CNC machined from 6061 T6 billet aluminium these bolt on billet beauties will help enhance power and torque!
Proflow high velocity spacers increase the velocity of the fuel/air charge. This enhances fuel atomisation, increases throttle response, boosts your high RPM power and insulates the carburettor from the manifold.
With all these benefits and features as standard, Proflow Super Suckers offer amazing value!
Prices start from only $99.95 inc GST @ Tuff Car Parts, save over 10% off retail!
In stock NOW for Holley 4150 & 4500 type carbys.
1", 1.5" & 2" sizing, in both black or silver
Please follow the link below to order or for further info!
http://www.tuffcarparts.com/index.ph...ath=180_35_250
Please don't hesitate to contact us for any questions!
Thanks,
Justin.
Tuff Car Parts.
www.tuffcarparts.com