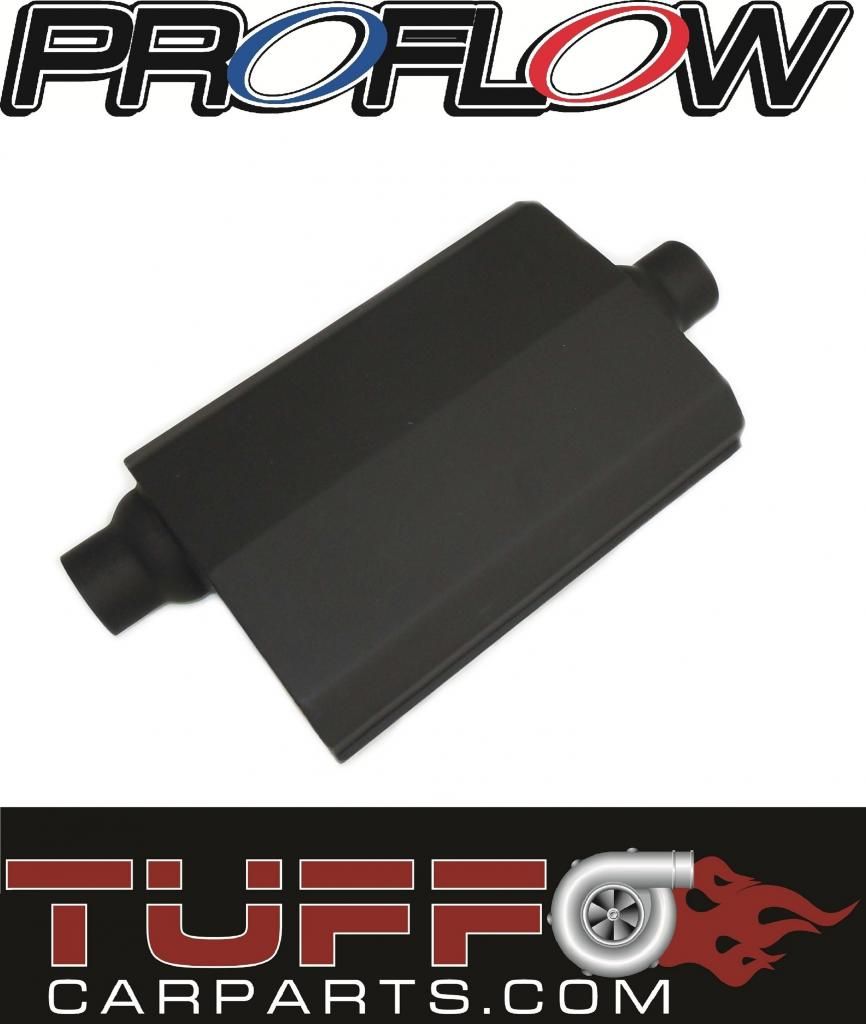 Save over $30 off Proflow PFE Flow Chamber Mufflers @ Tuff Car Parts!
Don't pay $129.99 retail price!
Only $99.95 ea inc GST at Tuff Car Parts, save over $30!
These are a great option for those looking for the Hooker muffler sound, but without the Hooker muffler pricetag.
The Proflow Flow Chamber muffler is designed to do much more than simply muffle exhaust noise. The Flow Chamber Muffler produces a deep throaty powerful sound that will not change with time. The Flow Chamber uses a unique step principal, similar to that which is currently popular in racing header design.
Available in 2", 2.25", 2.5", 3" & 3.5" sizing in a variety of configurations.
4-3/4"H x 10-1/4"W x 14"L Mild steel casing
Reinforced inlets & outlets
Perforated internal plate
Stepped acceleration chamber increases exhaust gas velocity and maximum flow.
We carry the full Proflow range! Please contact us for further info.
http://www.tuffcarparts.com/index.ph...0_90_132 _196
Thanks,
Justin.
Tuff Car Parts
www.tuffcarparts.com