SALES ENDS 30TH NOVEMBER, GET IN QUICK AND SAVE HUNDREDS!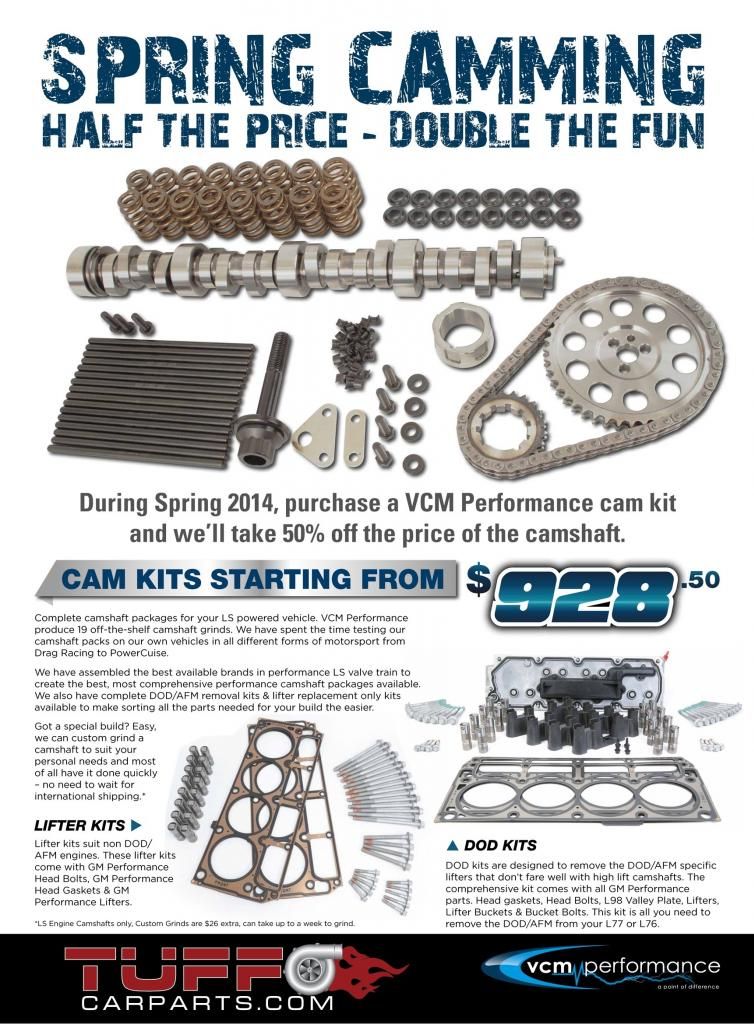 We have cam kits starting from an insane $928.50!!!
Save up to $274.50.
Need a cam package for your VT to current VF Holden Commodore V8?
We have everything you need!
Please see the link below for further info:
http://www.tuffcarparts.com/index.ph...80_65_67_ 211
Please don't hesitate to contact us for further info.
Thanks,
Justin.
Tuff Car Parts
www.tuffcarparts.com