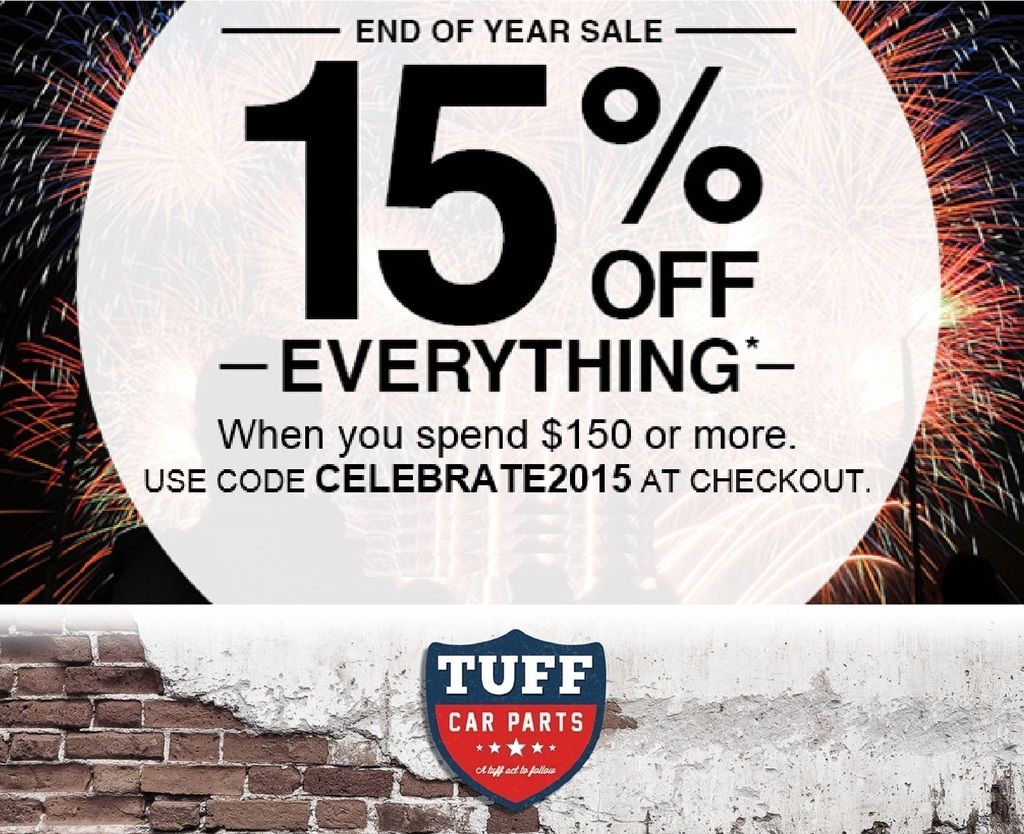 15% off everything when you spend $150 or more in the Tuff Car Parts eBay store!
Sales ends 11:59pm AEDT Thursday 31st December 2015.
Remember to use code CELEBRATE2015 at checkout in our eBay store for 15% off all our products!
Absolutely everything is 15% off!
Min spend $150, max discount of $300, please see T&Cs for further info.
Hurry as offer ends Thursday night!
Please click link below for the Tuff Car Parts eBay store:
http://stores.ebay.com.au/Tuff-Car-Parts
Please note we are closed for the Christmas break, returning Monday 4th January, but that doesn't mean you should miss out on these huge savings! Orders will be processed on our return Monday 4th January.
Link below for T&C's:
http://pages2.ebay.com.au/Buyer_coupons/celebrate2015