All new 2.5" Mandrel Bent Muffler Eliminator Pipes for Hilux & Ranger/BT50 now in stock at Tuff Car Parts!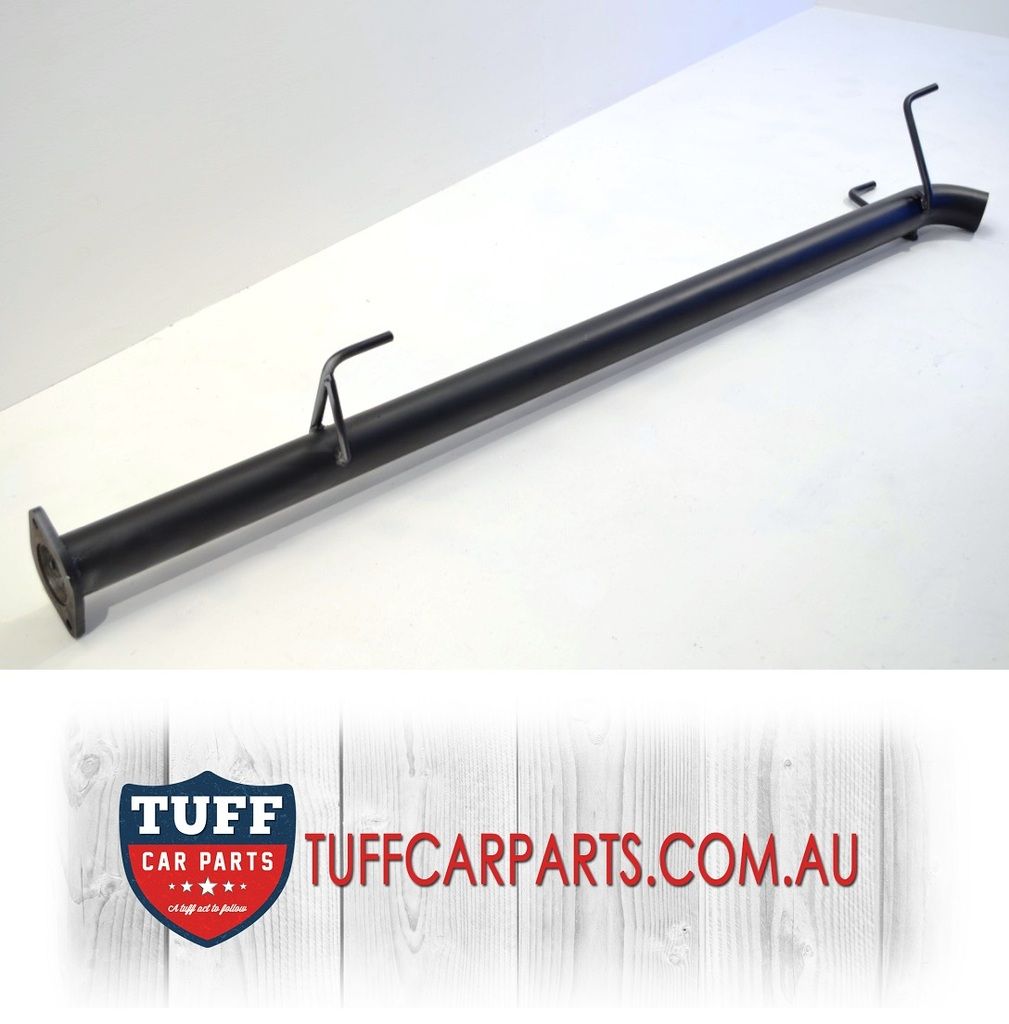 Proudly made right here in Australia, this mandrel bent muffler delete eliminator pipe replaces your complete standard muffler and tailpipe section and dumps just before the diff. Supplied complete with a new gasket, nuts & bolts, this piece bolts straight up to your original front section and requires no modifications to the car meaning you can return it back to standard very easily.
Featuring full mandrel bent piping in the system which results in no weak spots or thin sections, whilst optimizing exhaust flow and engine performance. A mandrel is a steel rod or linked ball that is inserted into the tube whilst it is being bent, which gives the tube extra support to reduce wrinkling and also prevents breaking the tube during the bending process.
Compared to other options on the market, we use a thick 10mm flange to eliminate any risk of warping or leakage and the exhaust hangers are made from thick rod for the added strength required for heavy duty off road work. Mild steel construction gives a strong, heavy duty product while keeping the price affordable. Mild steel is not brittle and can cope with the harsh conditions found under the average 4WD being used for offroad work.
These muffler delete pips are an affordable way to increase performance, gain better economy, improve turbo spool up time and get a louder sound, without going to the huge expense of a full exhaust system.
What you get:
• Muffler Eliminator Pipe
• Gasket
• Nuts
• Bolts
• 3 Year Warranty
We supply everything you need to fit this part to your car, so you don't have to waste your time chasing up extra components. Nothing else is required for a complete installation.
Available now to suit:
• Toyota Hilux D4D 3.0lt Turbo Diesel
• Ford PX Ranger 3.2lt Turbo Diesel
• Mazda B35 BT50 3.2lt Turbo Diesel
Prices starting from only $114.99 inc GST.
For specs and further info, please see the link below:
http://www.tuffcarparts.com/index.ph...ath=180_90_230